AussieMacZone
Episode: 026
Title: Hour of CoDe
Hosts: Glenn Goodman, Jayson Walmsley, Michael Seamons
Bandwidth for Aussie Mac Zone is provided by Aussie Tech Heads Hosting:
Thanks to our sponsor: IT Help 2U
Theme music provided by:
Feedback or questions? What would you like to see on the show?
---
News 
Apple Supports 'Hour of Code' Campaign for Students with Free Workshops in U.S. Retail Stores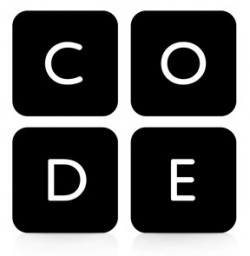 Apple today announced that it will be participating in the "Hour of Code" initiative this Wednesday by offering free workshops in its U.S. stores introducing students to computer programming. Apple is setting aside the 5:00-6:00 PM hour at all of its retail stores for its workshops, and reservations are required. 
The broader initiative is sponsored by the non-profit Code.org with the backing of a wide variety of political, corporate, and personal supporters. The goal of the campaign is to introduce 10 million students to computer programming, with the ultimate goal of every student learning a basic level of programming.  
iPhone 5s Nears 100% Availability in Apple's U.S. Retail Stores
Piper Jaffray analyst Gene Munster today issued a new research report claiming that supplies of the iPhone 5s in Apple's U.S. retail stores have reached "100% availability", showing that his survey of 60 locations revealed full availability of all color/capacity/carrier combinations.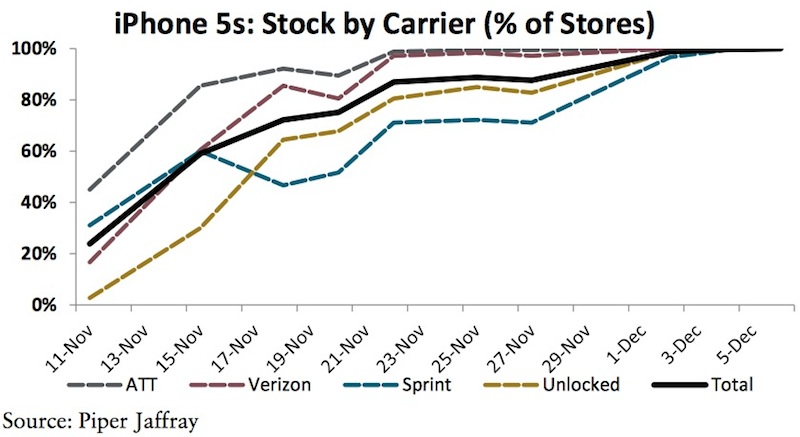 Based on our own check of 120 stores, supplies are just slightly short of 100%, as we were able to find several locations lacking stock of a few combinations. The most frequently out of stock models were T-Mobile devices, which still posted 98.6% availability according to our survey. AT&T and Verizon each saw only two specific model/location combinations out of stock for 99.8% availability, while we found all Sprint models in stock at all surveyed stores. 
Late last week, shipping estimates for the iPhone 5s on Apple's online stores improved to 1-3 business days, further signifying that Apple has essentially reached a balance of supply and demand. Only unlocked SIM-free models remain somewhat constrained following their appearance in the U.S. late last month, with new orders being quoted shipping estimates of 5-7 business days.