AussieMacZone
Episode: 028
Title: Happy new year!
Hosts: Glenn Goodman, Jayson Walmsley, Michael Seamons
Bandwidth for Aussie Mac Zone is provided by Aussie Tech Heads Hosting:
Thanks to our sponsor: IT Help 2U
Theme music provided by:
Feedback or questions? What would you like to see on the show?
---
News 
Apple's iBeacon Technology Featured in CES Scavenger Hunt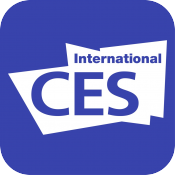 Next week's Consumer Electronics Show (CES) will feature a promotional iBeacon-based scavenger hunt, according to apress release issued today by the Consumer Electronics Association. 
Attendees to the conference will be able to use the CES Mobile apps for iOS and Android to explore various areas of the show, collecting badges for each iBeacon that is encountered. The first three players to collect all of the iBeacon badges will be rewarded with prizes that include tablets, fitness bands, and more. 
For the CES scavenger hunt, the Consumer Electronics Association is teaming up with several companies, including Radius Networks, which provides an iBeacon platform for mobile apps.
http://cdn.macrumors.com/images-new/quote.png); background-position: 0px 12px; background-repeat: no-repeat no-repeat;">"This is one of the coolest proximity-aware apps we have worked on," said Marc Wallace, CEO and cofounder of Radius Networks. "This is also one of the first, tangible applications that leverages iBeacon technology. And it is a great example of how iBeacon technology is not just about advertising as it is about bringing new and innovative solutions to the marketplace. We are very excited to be a part of it."
First introduced in mid–2013 at Apple's annual Worldwide Developers Conference, iBeacons are low-energy transmitters designed to interact with iOS devices that support Bluetooth LE. Physical beacons are able to send notifications to iPhones and iPads when within 100 feet of a device, offering up an array of location-based information like product details, maps, and more. 
Thus far, iBeacon technology has been implemented in Apple retail locations to provide additional product information to visiting customers with the Apple Store app installed. It's also been used in a collaboration between Macy's and Shopkick, installed in a cafe to provide on-site Newsstand publications, and Major League Baseball has plans to integrate the technology into various stadiums in the future.
http://www.macrumors.com/2014/01/02/apples-ibeacon-technology-featured-in-ces-scavenger-hunt/
Apple Updates Corporate Bylaws on Diversity Following Criticism Over Lack of Female Leaders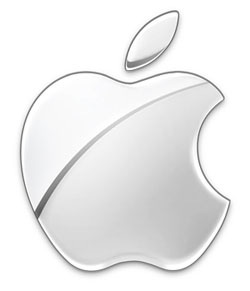 Apple has come under criticism from major shareholders Trillium Asset Management LLC and the Sustainability Group over the absence of women on its board and throughout its top-level rankings, reports Bloomberg.
http://cdn.macrumors.com/images-new/quote.png); background-position: 0px 12px; background-repeat: no-repeat no-repeat;">"There is a general problem with diversity at the highest echelon of Apple," said Jonas Kron, director of shareholder advocacy at Boston-based Trillium, which manages $1.3 billion. "It's all white men."
According to the report, the shareholders met with Apple representatives several times over the past few months to address the company's lack of female executives. The shareholders intended to bring the issue to a vote at Apple's shareholder meeting on February 28, but backed off once Apple agreed to address the issue through new language in the company's corporate charter [PDF link].
http://cdn.macrumors.com/images-new/quote.png); background-position: 0px 12px; background-repeat: no-repeat no-repeat;">Apple is now adding the following language to the charter of the board's nominating and governance committee: "The nominating committee is committed to actively seeking out highly qualified women and individuals from minority groups to include in the pool from which board nominees are chosen." 

While the statement was included in the company's proxy for the past several years, it hadn't been part of the company charter, a governing document. Apple also vowed to continue discussions with shareholders about ways to improve diversity, Ruoff said.
Currently, the only woman serving on Apple's board is former Avon CEO Andrea Jung, who was elected to the position in 2008. The company is also set to add Burberry CEOAngela Ahrendts to its executive team in the spring, as she will become Apple's Senior Vice President of Retail and Online Stores. 
http://www.macrumors.com/2014/01/06/apple-updates-corporate-bylaws-on-diversity-following-criticism-over-lack-of-female-leaders/