AussieMacZone
Episode: 034
Title: iTesla?
Hosts: Glenn Goodman, Michael Seamons, Garth Humphrey
Bandwidth for Aussie Mac Zone is provided by Aussie Tech Heads Hosting:
Thanks to our sponsor: IT Help 2U
Theme music provided by:
Feedback or questions? What would you like to see on the show?
---
News
Apple May Have Considered Purchasing Tesla, Researching Audio to Predict Heart Attacks
Apple's interest in vehicle and medical integration for its products is well-known, but a 
new report from the San Francisco Chronicle
 claims some new details on both fronts, including word that Apple may have explored a potential purchase of electric car manufacturer Tesla last year.
The specific claim that Apple was considering a purchase of Tesla seems to be primarily speculation, but the report notes that Apple's head of acquisitions Adrian Perica met with Tesla CEO Elon Musk early last year. According to the report's source, Apple CEO Tim Cook was probably also involved in the meeting.
One analyst suggests that discussion of a deal to integrate iOS devices with Tesla cars may have been a much more likely topic for the meeting, but it is unclear why such a discussion would directly involve Musk and Apple's acquisitions chief.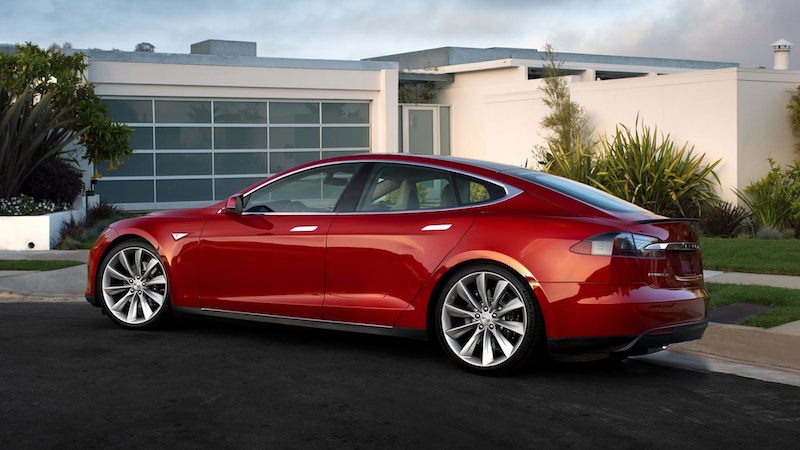 On a separate note, the report claims that Apple's interest in medical functions, rumored to be linked to its iWatch initiative, includes an innovative effort to predict heart attacks using audio sensors. That effort is reportedly led by Tomlinson Holman, the audio pioneer behind the THX sound standard who 
joined Apple
 in 2011.
The report also points to Apple patents covering 
heart-related biometrics
 such as the ability to authenticate a device based on a user's unique heart rhythm.
Apple's iWatch has been rumored to include an array of sensors for monitoring a wide variety of health-related statistics, and reports have indicated that the device could arrive later this year.
Apple Launching Updated iPad Air in 2014, No 12.9-Inch iPad or New iPad Mini Until 2015
Apple may be preparing to introduce an upgraded iPad Air this year and will likely hold off the release of a 12.9-inch "iPad Pro" and a newer iPad mini until next year, KGI Securities Ming-Chi Kuo states in a new research note. The analyst believes that a new iPad Air with an A8 processor and Touch ID fingerprint sensor will be the only new tablet that Apple introduces this year, as the company focuses on shifting its resources from the Retina iPad Mini towards developing the 12.9-inch iPad. Kuo estimates that the larger iPad will debut early next year or late this year with limited supply.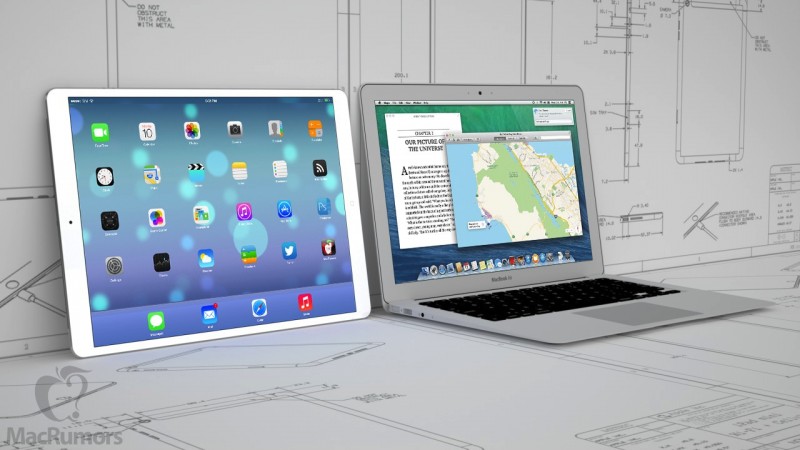 12.9-inch iPad (left) with 13-inch MacBook Air (right)In his research note, Kuo also states that the 12.9-inch iPad will act as a driver in allowing developers to create more interactive apps for a bigger screen. However, the analyst notes that Apple has prioritized developing the operating system for the 
iWatch
this year, with plans to release its smart watch in 2014. Kuo also predicts that Apple will restart mass production of the iPad 4 in Q1 2014 as Apple looks to wind down iPad 2 production after a three-year run, which was 
reported
 earlier this week. Overall, the analyst predicts the iPad shipments will fall from 34 million units in the 1st half of 2013 to below 30 million units in the first half of 2014.
Kuo shared similar thoughts on the possibility of a 12.9-inch iPad last October, stating that the sixth-generation iPad would contain a 30-40% higher pixel density instead of a bigger screen. Various reports throughout the past couple of months have stated that Apple is targeting a late Q3 2014 launch for the iPad Pro, with some indicating that the device could be aimed toward the enterprise market.