AussieMacZone
Episode: 035
Title: Happy birthday Steve
Hosts: Glenn Goodman, Michael Seamons, Jayson Walmsley
Bandwidth for Aussie Mac Zone is provided by Aussie Tech Heads Hosting:
Thanks to our sponsor: IT Help 2U
Theme music provided by:
Feedback or questions? What would you like to see on the show?
---
News
Tim Cook Honors Steve Jobs' 59th Birthday: 'Details Matter, It's Worth Waiting to Get It Right'
Today marks what would have been Steve Jobs' 59th birthday, and Apple fans around the world are once again remembering the Apple co-founder and CEO more than two years after his 
death
.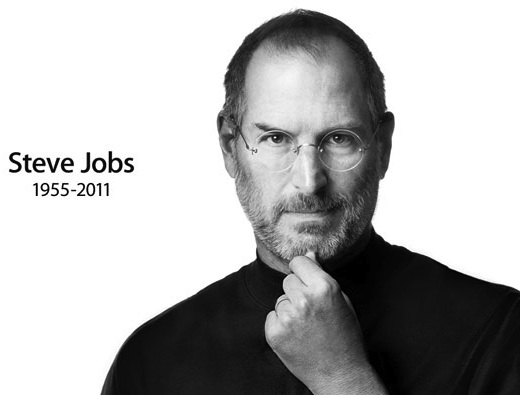 Apple CEO Tim Cook is unsurprisingly one of those remembering Jobs today, and Cook has acknowledged the day in a pair of Tweets honoring Jobs and vowing to continue "the work he loved so much".
While remembering Jobs' legacy, Cook may also be indirectly addressing Apple's lack of significant announcements so far in 2014, reminding his followers of Jobs' philosophy on making sure all details are taken care of.
Cook has promised that Apple is working on "some really great stuff" in new product categories, with a smart watch and new television-related products topping the list of rumors. With Apple rarely being a company to rush to market, Cook may be quietly asking for patience as the company continues work on its upcoming products and services.
Coincidentally, today also marks the 14th birthday of MacRumors. Founded in February 2000 before the introduction of the iPad, iPhone, and even the iPod and OS X, the site has grown enormously and fostered the creation of our sister sites TouchArcade andAppShopper. As always, we are grateful to our readers, contributors, sponsors, and all those for whom MacRumors is an online home or a regular stop.
Apple Planning Fix for OS X SSL Bug as New Research Reveals iMessage, Other Apps Affected
Apple has confirmed that it will issue a software update "very soon" to patch the 
security flaw
found
 in OS X that allows attackers to capture or modify data protected by the SSL/TLS protocols in Safari, reports 
Reuters
. The vulnerability of OS X to the bug was detailed by security firm 
CrowdStrike
 and a 
Google engineer
 last Friday, and came right after Apple released 
iOS 7.0.6
 to fix the SSL-related issues on iOS.
However, the security flaw, which has been termed "GoToFail" by security specialists due to the improperly used "goto" command that triggers it, may be affecting more than just Safari. Independent privacy researcher Ashkan Soltani has pointed out on his Twitter (viaForbes) that Apple's vulnerable SSL library is also used by apps including FaceTime, iMessage, Twitter, Calendar, Keynote, Mail, iBooks, Software Update, and more.

A list of apps deemed vulnerable to the SSL bug found in OS X and iOS by security researcher 
Ashkan Soltani
Soltani does point out that apps such as iMessage and FaceTime have addded security measures that weaken the effects of the security flaw, but also added that the initial iCloud login used to authenticate such apps may also be compromised. The researcher states that other parts of the protocol such as the handshake between a service and a device are vulnerable to an attack as well, and will need to be secured by Apple.
Currently, users can check whether or not their computers are affected by the vulnerability by visiting gotofail.com in Safari. As users wait for a fix to the flaw, CrowdStrike recommends avoiding untrusted and unsecured WiFi networks while traveling. The site also recommends that users update to iOS 7.0.6 if they have not yet installed it on their iOS devices.