AussieMacZone
Episode: 051
Title: and then there was 2
Hosts: Glenn Goodman, Michael Seamons, Jayson Walmsley
Bandwidth for Aussie Mac Zone is provided by Aussie Tech Heads Hosting:
Thanks to our sponsor: IT Help 2U
Theme music provided by:
Feedback or questions? What would you like to see on the show?
---
News
4.7-Inch and 5.5-Inch iPhone 6 May Launch Simultaneously
Both the 4.7 and 5.5-inch iPhone 6 models are set to go into production next month,
according to Bloomberg
, and Apple may launch both sizes of the new device at the same time.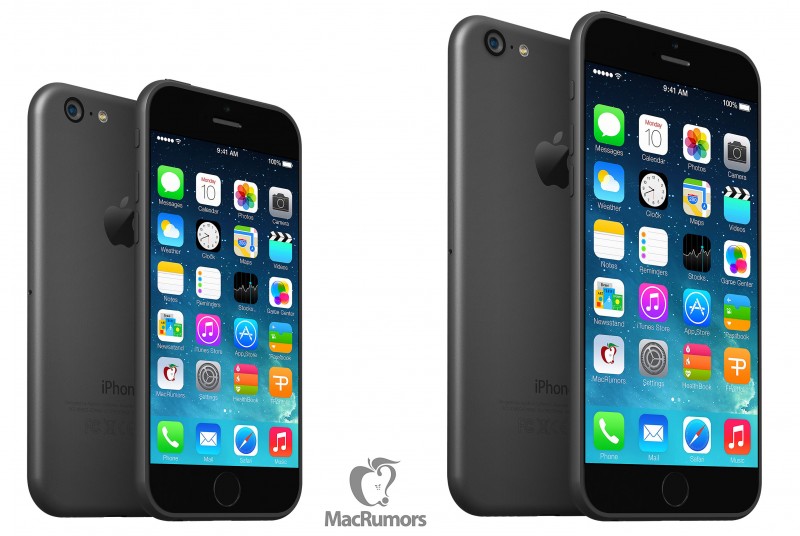 Apple is ramping up on two bigger-screen iPhones, said the people, who asked not to be identified because the plans are private. One model will have a 4.7-inch screen that may be available to ship to retailers around September, said two of the people. A larger 5.5-inch version is also being prepared for manufacturing and may be available at the same time, the people said.
Previously, reports indicated that issues with battery life and display technology for the 5.5-inch iPhone 6 may have caused Apple to delay the release of the larger version of the phone a couple months after the release of the 4.7-inch model. However, a report earlier this month said that Apple had solved the battery issues, though it wasn't apparent whether the 5.5-inch model would launch at the same time as the 4.7-inch model.
Apple and its manufacturing partners have been ramping up for the launch of new iOS devices later this year, with Foxconn hiring a record new 100,000 employees to help assemble iPhone 6. Pegatron is also set to assist in the production of the new iPhones, with reports claiming Pegatron's production share could be as little as 15% to as large as50%.
Stock of the 5.5-inch iPhone 6 is likely to be lower than the 4.7-inch model, mostly due to the more complex manufacturing of the phone and the need for an increase in production efficiency for the device before the manufacturing volume for it can be increased.
http://www.macrumors.com/2014/06/23/4-7-5-5-iphone6-simultaneous-launch/
12-Inch MacBook Air to Begin Production in 3rd Quarter 2014
Digitimes
 reports that Apple's new 12″ MacBook Air will enter mass production in the 3rd quarter of 2014. Quanta Computer is reportedly responsible for the assembly of the new machine which falls in between the 11″ and 13″ MacBook Air lines. Their sources have not heard of any changes to the existing 11″ and 13″ MacBook Air models.


Digitimes' sources were able to confirm some small internal changes to the machine, but the new MacBook Air is said to look similar to the existing models:
The 12-inch MacBook Air features some design changes such as the battery and the internal layout, while its industrial design will be similar to its existing counterparts using an unibody aluminum chassis, the sources detailed. Some market watchers expect the machine to feature a Retina display.
First word of a 12″ MacBook Air came from NPD DisplaySearch and analyst Ming Kuo in October, 2013. Kuo described the new machine as thinner than the existing MacBook Air and that it would incorporate a Retina Display. A Chinese forum post from a user who had previously leaked accurate information added that the 12″ MacBook Air would feature a "new trackpad design" without a mechanical button and that the machine would have no fan.
Previous rumors have predicted that the 12″ MacBook Air will be announced between Q3 and Q4 2014, so approximately September/October of this year.
http://www.macrumors.com/2014/06/24/12-inch-macbook-air-production/
This Weeks D'OH Tip
Cheaper is NOT better
The other day I broke my iPhone 5S display. Instead of using iExperts, who I recommend, I tried going cheaper. Its my duty to try others so you don't have to. First I had an issue where the proximity sensor stopped working, then when that was fixed the speaker was crackling BAD and after a few minutes on the phone it was so hot you could hardly hold it.
So they replaced the screen again and now it wont type correctly, press T and get R or Y, press 6 and get 5 or 7.
I still recommend iexperts.com.au, so no my straying for this little duck. (this is not a paid ad)